by Shanti Gowans
Past emotions, thoughts and impressions are stored in the mind and manifest themselves in the body. Past anger is stored in the hamstrings. To help release this, humbly and gently let go into forward stretches when practising your asanas. Emotional pain is stored in the chest, where it functions like armour, hardening around the heart. This armour may be dissolved by backward stretches. Extreme stiffness can be related to mental rigidy or the inability to cope with unknown situations. Extreme flexibility, on the other hand, can be related ot the inability to take a position in life or to set any boundaries. Yoga is the middle parth between these two extremes.
by Caroline Myss
Most people struggle with forgiveness, precisely because it is against the nature of our reason to forgive.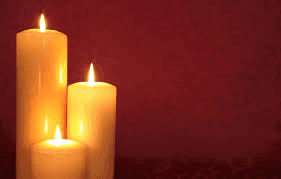 Forgiveness doesn't make emotional sense to us, much less appeal to our pride, although it might sound great in theory. Our reason and emotions prefer the logic of justice, an eye for an eye, a hurt for a hurt. Forgiveness seems to fly in the face of that, as if we are letting the person who wronged us off the hook. Forgiveness is a challenge meant to cleanse the windown of your mind, particularly those through which you can see only your need for personal justice. You can't see anyone else's pain through these windows, because like mirrors, they reflect only you: you are the centre of the universe, yours is the only pain that counts, and all that is just and fair should be based on what serves your life. But forgiveness releases you from far more than the individual with whom you have a painful history. It releases you from an ego state of consciousness that clings to a need for justice built around the fear of being humiliated, based on prior experiences of humiliation. Forgiveness is essential to healing. Forvige the past, accept what cannot be changed in your life and be present to you life as it is right now.
by Shanti Gowans
Mindfulness comes from the Sanskrit and Pali words for "to remember" and "clear comprehension". It is the ability to calmly concentrate and attend to the present, to what is.
"The "what is" is what you are, not what you would like to be; it is not the ideal because the ideal is fictitious, but it is actually what you are doing, thinking, and feeling from moment to moment. 'What is' is the actual, and to understand the actual requires awareness, a very alert, swift mind."
Krishnamurti, Collected Works, Vol. V50 Choiceless Awareness
from Bodhivana Buddhist Temple, East Warburton
Advertising and the internet tell us we never have enough (and the internet often tells us we aren't enough). We need to take a step back from this and look at all the things we have been given in our life: the care our parents gave us. Parents look after their children for years and we can see all we have been given by that. Think for a minute about all the other areas in your life where you have enough. When we feel we don't have enough what is it we're feeding on? Attention from others? Comparing ourselves to another? Feeling we are lackig in some way? Because then we use people and resources. But look at our mind, it is often experiencing dissatisfaction and we don't sit with it and look at it, we keep moving to avoid it. Our mind is never quite satisfied it is always looking for more and we never have the chance for appreciation of what we have. Are we ok with what we have? The things we're holding on to are the things causing us suffering. When we realise all we have we can have a sense of gratitude and we are more willing to be kind to others and to help them. Our kindness can affect other people's perspective on themselves and their life. Make an effort to know your own mind, know what you're doing while you're doing it. And look for the good and your own good will come out.
by Shanti Gowans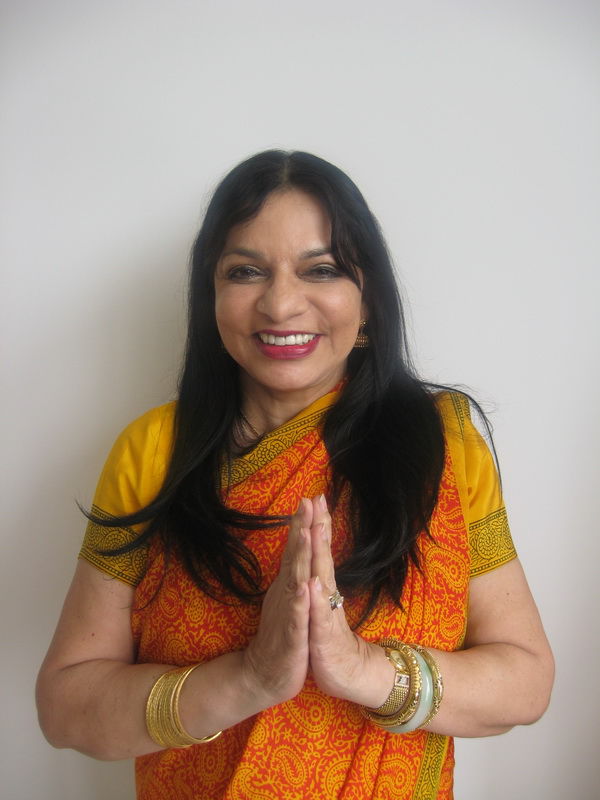 The new year invites a new beginning. The process of setting intentions filled with possibilities and enthusiasm at the outset, often gets taken over by the conditioned mind. We can miss so much of Life unfolding when the attention is on the very small conversation of the "I, me, mine". What if, instead of struggling to 'get' what you want, to 'try harder' and attempt to be the 'right person' by changing yourself, you train yourself to find comfort in who you are, right here, right now. Imagine a life where you can just sit with yourself in acceptance, being the conscious, compassionate awareness that gracefully guides you to receiving the life you choose, because in fact, it is what you are.
by Adyashanti
Why do humans struggle? If there was nothing in it for you, you wouldn't do it. This is important to understand because spiritual human beings tend to wonder, "Why can't I just let go of it?" You hang on because you get some perceived benefit from it - you get to have this experience of being me. It's not 100% terrible, and you can get come sense of satisfaction out of it. To the time-bound sense of self, there can be some temporary, great experiences. For example: you go to your neighbours and beat them at gin runny, and you feel totally better when you leave. Or you hit the stock market and for one year you feel wealthy and on top of the world, and then the next year, it's gone. Or you go to your therapist or spiritual teacher and start thinking you are making progress, and there is a sense of getting better. But this is false happiness, not real happiness. False happiness is a trance, an egoic deception. Freedom, certainly enlightenment, has everything to do with dying to what is. It's very simple. Enlightenment is nothing more than the complete absence of resistance to what is. End of story.
by Adyashanti
Whatever you resist you become. If you resist anger you are always angry. If you resist sadness, you are always sad. If you resist suffering you are always suffering. If you resist confusion you are always confused. We think that we resist certain states because they are there, but actually they are there because we resist them.
by Sri Nisargadatta Maharaj
Learn to live without self concern. For this you must know your own true being as indomitable, fearless, ever victorius. Once you know with absolute certainty that nothing can trouble you but your own imagination,you come to disregard your desires and fears, concepts and ideas, and live by truth alone.
by Adyashanti
There is a very simple secret to being happy. Just let go of your demand on this moment.
Any time you have a demand on the moment to give you something or remove something, there is suffering. Your demands keep you chained to the dream state of the conditioned mind. The problem is that when there is a demand, you completely miss what is now.
Letting go applies to the highest sacred demand and even the demand to love. If you demand in some subtle way to be loved, even if you get love, it is never enough. In the next moment the demand reasserts itself, and you need to be loved again. But as soon as you let go, there is knowing in that instant that there is love here already. The mind is afraid to let go of its demand because the mind thinks that if it lets go, it is not going to get what it wants, as if demanding works. This is not the way things work. Stop chasing peace and stop chasing love, and your heart becomes full. Stop trying to be a better person, and you are a better person. Stop trying to forgive, and forgiveness happens. Stop and be still.
by Shanti Gowans
When you feel stressed, your body releases a hormone called cortisol,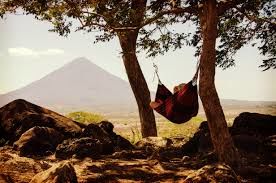 which relates to your overall health. Our bodies have adapted and evolved to be able to handle the stresses of everyday life. However, even as evolved as we are, our brain cannot tell the difference between good (beneficial) stress or bad (harmful) stress. Good stress might arise from getting promoted at work, or moving into a larger home with more room for your family. Bad stress, on the other hand, might arise from constant worry about your financial situation, or chronic health problems and pain.
In each situation when the body feels stressed, a message is sent to the brain to release the hormone, cortisol, which is the 'fight or flight' hormone that enables you to spring into action. What is interesting is that in a situtation where stress occurs, but a goal or the desired outcome is attained, the brain recognises this and cortisol stops being released. The body naturally reduces the amount of the hormone in the blood as it is filtered through the kidneys.
When stress occurs without a resolution, the level of cortisol builds up in the blood, causing all manner of ill health symptoms.
There are a host of negative mental and physical symptoms tied into having too much continuous cortisol in your blood. Unchecked amounts of cortisol have been clinically linked to depression, anxiety, memory loss, learning difficulties, and weakening of the immune system.
However, there are many things you can do to lessen the effects of cortisol and live a healthier life. The greatest weapon against stress is your ability to choose one thought over another.
Physical activity, even a moderate amount, such as 20 minutes each day is a highly recommended way to reduce stress, and in turn, reduce cortisol levels.
Meditation, yoga and practicing mindfulness all rank high as cortisol-busters. However, other things such as simply being social, laughing, practicing an enjoyable activity, and listening to or playing relaxing and enjoyable music also grealy benefit people in the war against stress. While it's not difficult to control cortisol by controlling stress, you do have to be conscious of your stressful feelings, and be ready to combat them using relaxation techniques and exercise.
Left unchecked, constant stress will leave your cortisol levels too high, and your mind and body, both inside and out, will suffer for it. So stop, take a deep breath, and set your sights on a healthier you.
by Shanti Gowans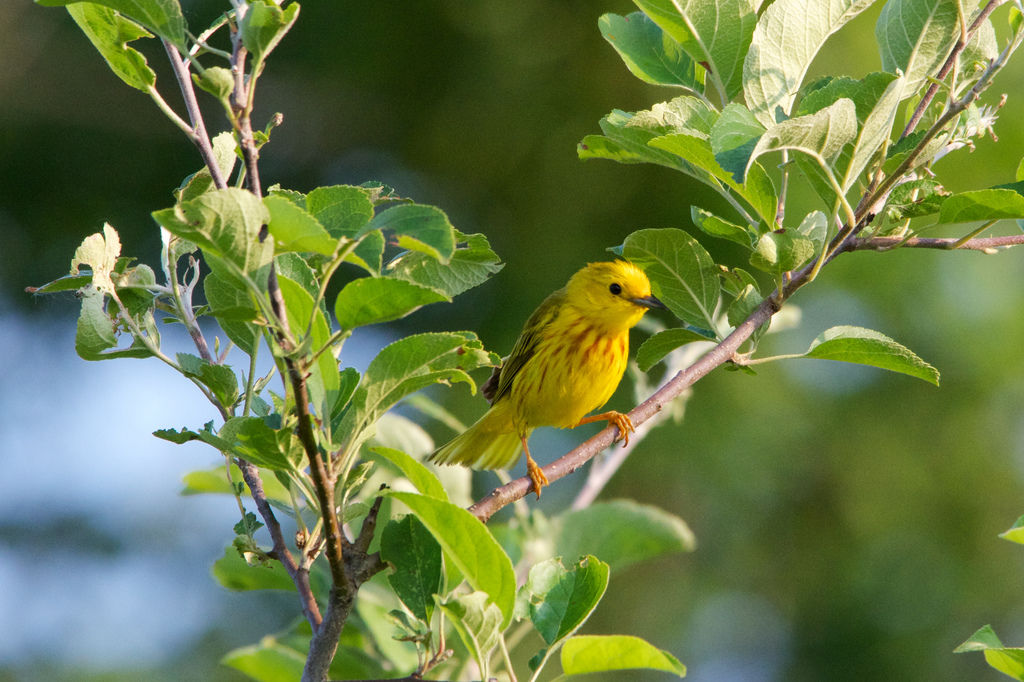 It has been a wild time recently. We are slowly recovering from Cyclone Debbie who brought with her, major storms, wind and rain. Nirvana, on the scenic rim of the Gold Coast, had copious amounts of water cascading down our hill, with picturesque waterfalls everywhere, sweeping over the barricade Peter had constructed, ushering brown soil onto the north concrete verandah and lawn, and even through the laundry.
'Apocalypse' summons images of the end of the world, yet it simply means 'the unveiling'. And this is certainly a time in which much that was hidden is being unveiled...that which was in shadow is now subject to the light. This unveiling is a spiritual event, an initiatory process of the maturation of our species.
Human civilisation is in the midst of a stark confrontation. From early childhood, we suffer assaults to our spirit that cause us to lose faith in our ability to create a future marked by happiness, peace of mind, abundance, fulfilment and sheer joy. Our conditioned patterns of consciousness, addiction to consumption, comfort, and everything else we tend to feel entitled to, impairs our ability to discern facts critically.
Following national and world events via the news is a challenging matter, because at its core, news is a business - one that competes in a crowded marketplace for our attention. State-of-the-art graphics, ominous dramatic and musical themes, attractive, authoritative journalists, alarming sound bites and headlines trigger hardwired responses in our nervous system. This can destroy our focus and concentration, heighten fear and anxiety, and engage the reward circuits in the brain so that we become addicted to the news. When we fall prey to such reactivity we end up being patterned by that energy. While we may think we are opposing everything this chaos represents, in reality we are actually propagating the mind of division, conflict and strife, that feeds this power.
Meanwhile, the structures that held us for eons seem to be falling apart - culturally, politically and ecologically. The sacred is fast disappearing from the world, not only because of our materialistic, non-spiritual culture, but also through the influence of the spokespeople and teachers who purport to be speaking out for it, while being immersed in spiritual half-truths, superficiality and self-serving compassion.
Fortunately, we have the power to relate consciously to the fear-producing mechanisms in the media. We can monitor and discipline our relationships with each other in new ways, and take charge of our information diets by creating an evolutionary culture that supports our health and our deeper purpose. As we oscillate from hero to healer, we reclaim our power and become active participants in the emergence of a healthier future.
Shanti Yoga will show you how to heal your life and see the world in an entirely new way. The practice of Shanti Yoga has the power to revolutionise your vision of the universe and bring about profound changes in your character, conduct and consciousness. It will support you to tap into the blessings that abound, and behold the unknowable miracle of you.
Yoga is an introspective journey through which you wend your way via your physicality, personality and spiritual experiences to reveal the truth of your existence. The processes of personal, inner enquiry and transformation are accelerated through a sacred, engaged schedule and lifestyle of spiritual disciplines, focus and awakening.
Along the way you learn how to live in a way that fully embraces yourself and each other via a psycho-spiritual approach to personal authenticity and self-realisation. You learn to see, appreciate and activate another's gifts and greatness. You begin to 'be the change in the world' you wish to see.
Real practice points the way through the mire of confusion and shows how to turn the adverse circumstances in which humanity presently finds itself, into a precious opportunity for awakening. At this critical time in the history of our species, what you do matters. This requires your best spiritual wisdom.
Love is the fuel that ignites every part of a life. When you begin to choose love over fear on a regular basis in your life, you can view your life with wonder and gratitude.
Prioritising your own well-being and happiness through meditation and other acts of self-love is actually one of the most selfless things you can do. It is only when your cup is completely full that you create more joyful interactions with others and set an example for a more peaceful world. Draw upon your integral intelligence and choose happiness, not for any particular reason, but for no reason in particular...happiness that shows the way to see, hear, feel, love and communicate on a whole new level.
When you live in true alignment with your life's purpose and make an effort to be a better person, be more peaceful, be kinder, be happier and so on, you not only transform your own life, but you will make those around you happier as well.
Any revolution, including this one starts with the next breath. In the blink of an eye, everything can change. So, forgive often and love with all your heart. You may never know when you may not have that chance again.
May this blessed season inspire you to resurrect your own infinite potential, and awaken within you the memory of your greatness. Never doubt your ability to succeed. You have power in your mind, and the will to rise above identification with the material, the body, and tendencies of human nature, and though you experience the world's dualities, do not be dominated by them. You can choose where you want to live in your inner environment - in the small, cramped confines of ego consciousness or in the spacious freedom and all-inclusiveness of your God-space, or your buddha nature. The liberating message of Easter provides the reassurance that we are all beings of immortal light and joy, and calls us to our own resurrection through our spiritual aspirations, through the universal truth that unites us all and through the proving grounds of daily life.
by Shanti Gowans
Deep Spiritual Conviction and Great Courage
While arguments wage over global warming, whether it exists or not and, if so,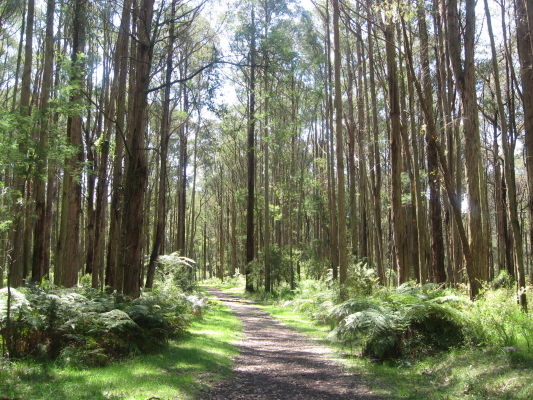 who is to blame, and what is the cause and the cure, and whether or not the world is perched on the edge of ecological disaster, many individuals are beginning to realise that humankind is also standing on the brink of an extraordinary leap in consciousness.
While this new, holistic awareness offers us the ability to think on a sophisticated and grand scale, to see Earth from space, and to comprehend that, as far as the health of the planet goes, so to does our own health and wellbeing in relation to it. We find societies, whether developed or emerging, returning again and again to seemingly inevitable violence in order to resolve conflicts and impose values on others.
To some people, water, one of the essential elements of life, is no longer honoured as a home for aquatic organisms and a natural means for transportation but the latest, trendy consumearable. Air, another essential element, is invisible as a vital substance that is indispensable for breath and health, and abused as vacant space into which industrial waste products are emitted. Soil is not honoured as a necessity for growing food but as property to be owned, fenced off, and contaminated with agricultural chemicals and industrial and domestic waste. Mountains, whilst being ignored for their majesty, are valued as places to be stripped of minerals and ores. Forests are not seen as animal habitats and places for spiritual retreat but as potential planks and boards. Even space beyond the sky above is not seen as an opportunity for galactic exploration but as a place to dump planetary rubbish and spy on our global neighbours.
Human beings too are often viewed as a commodity when our thinking is fettered to the ways of being deeply asleep. Children in some parts of the world, for example, are seen as labour pawns in sweatshops or, in developed countries, as future rank-and-file employees. Senior citizens, at least in Western societies, are not revered for their wisdom but warehoused in old people's homes until death finally gets them out of the way. People of in-between ages, are often trained in warfare or programmed to 'get even', if not 'get ahead', even at the expense of other fellow human beings. Perhaps the worse dismissal of human value occurs in the term 'collateral damage,' which would have us heartlessly gloss over the killing of innocent people who happen to be caught in a war zone, while voters hover between complacency, apathy and dependence, voting for politicans who promise the most generous benefits from the public treasury, borrowing heavily from the future. Such is the human predicament.
The current state of human consciousness is torn between an older brain, where greed, intolerance and fear prevail and a newer consciousness, based on love. The older awareness tends to worship an angry, dominating, jealous god who scourges his enemies with plagues and sends his chosen people on so-called holy wars to ensure his dominance. The newer awareness has discovered a God of love and compassion, expressing tolerance, freedom and kindness to all, and practising generosity.
Gandhi reminded us to be the change in the world we want to see. We can no longer view everything, even nature's beauty and bounty, as a commodity, valued only as a means to generate profit. To be free requires deep spiritual conviction and great courage.
from Eckhart Tolle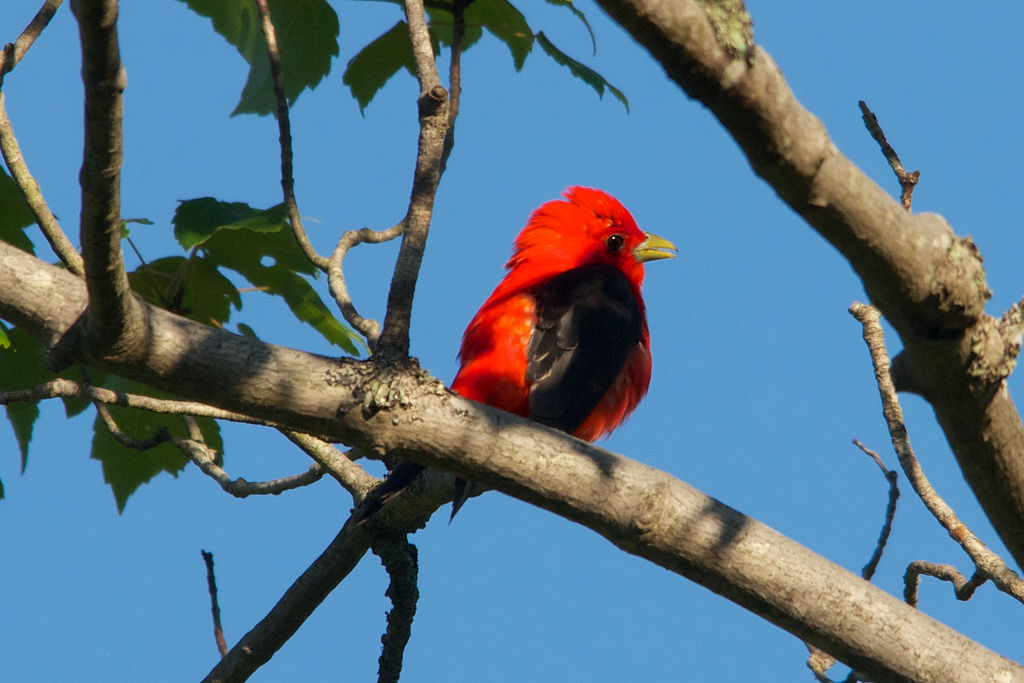 Practice perceiving the world around you, without interpretation, without interference of the mind, just being aware with your sense perceptions, by feeling the energy of the inner body, by consciously working with the present moment and accepting whatever arises. Make it a practice so that you're alert and watchful and no matter what life brings to you during the course of a normal day, see if you can not resist whatever arises in the present moment. Immediately align yourself with it. That's a beautiful practice, if that were the only one that would be enough. Always align yourself so that you're not in a dysfunctional state of non-alignment with what is in the present moment.
A Positive Attitude?
Anita Moorjani, from her book "What if this is Heaven?"
These days, when the popular belief seems to be that "a positive attitude creates a positive reality," those of us going through pain and anguish deal with more than just our own suffering. We also have to deal with the attitudes of those around us who insist we stay positive. While it's natural to feel some really hard emotions when dealing with pain and loss, a significant segment of our society feels uncomfortable with it. If we follow the supposedly enlightened way of thinking, we are discouraged from having an authentic experience. We are led to believe that if we feel pain, we are failing in some way.
Feeling optimism and hope are certainly beneficial, but when life's calamities inevitably befall us, believing that we need to stay positive through the crises just adds to our burden. We then often feel ashamed of our pain, thinking we brought it on ourselves with our lack of spirituality. Likewise, when others are suffering, we don't honour the space for them to express their pain, instead offering platitudes and advice. But while positive thinking and affirmations are valuable in many ways, there are times when they're not helpful in the least! They can act like Band-Aids that simply cover a wound so we can't see it.
I've learned that the best way out of pain is to go through it. That's where the real gold lies. This means first recognizing that the pain's there and then accepting it. You acknowledge its presence and allow yourself to truly feel it. You own it.
Pain is never without gifts. Above all else, pain gives us the empathy to better understand others who are also going through loss, grief, and suffering. These experiences actually make us more human - and more divine.
The Open Secret of Yoga Embodied Mindfulness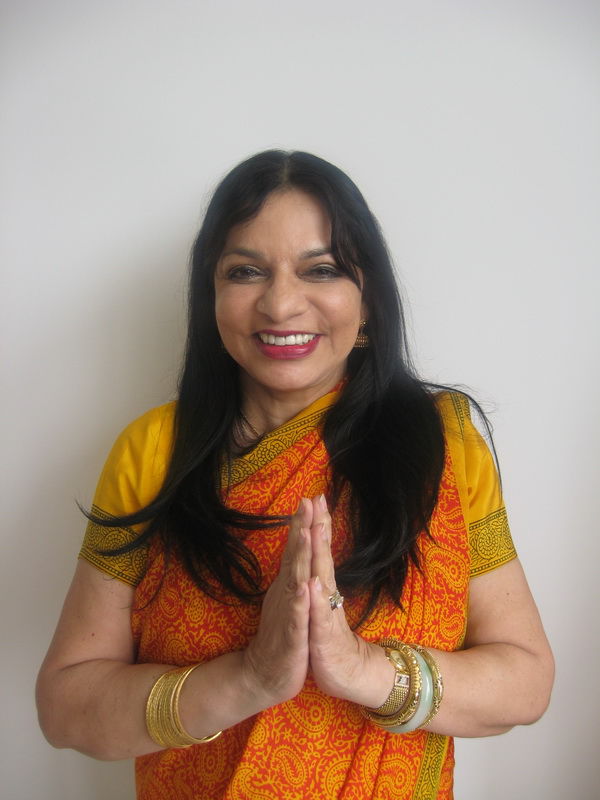 by Shanti Gowans
Mindfulness can be understood by its meaningful parts: Mind + Full + only this is
Yogic mindfulness in everyday life refers to a visceral, natural, easeful and lucidly clear way of being an authentic and compassionate human being in everyday life. This comes about through the holistic and all inclusive embodiment of our inherent, pristine nature and basic goodness. It is the hope for our present world, and for the remarkable future for all beings who will dwell together on earth as one family, without exception.
The practice of mindfulness while sitting in silence is the somatic practice of just sitting while wholly being the still intelligence of your core-self moment by moment. Sensually hit the mark of stillness in your lower abdomen while just sitting.
The way of living naturally and simply being authentic arises from the crystal clarity experienced by simply sitting.
To wholly embody the still brilliance that arises from the core-self inside of just sitting, together with wholly embodying the still brilliance of core-self inside of just living means that mindfulness is not just sitting in the still behavioural form of padmasana (lotus posture) only. It is hitting the still mark of core-self while just being, just doing, just loving, just caring, just feeling, just thinking, just working, just playing, just anything.
Yogic mindfulness is the still way of being passionately alive underneath the dynamic functioning of our ego-self and thinking mind. This is an important point for all beginners and veteran practitioners of meditation to understand. Yogic mindfulness is not about stopping the mind from thinking or eliminating our personality or ego-self functioning. It is the still compassionate intelligence of our core-self that silently illuminates and refines our ego-self functioning while enjoying boundless intimacy, vast oneness, and limitless interdependency with all beings and things.
The embodiment of yogic mindfulness is deceptively simple and quite ordinary when viewed by others. However, yogic mindfulness experienced from within this-only-moment-body is the pristine, vibrant, and wondrous experience of being ecstatically alive while realising total human completion and fulfillment with nothing lacking.
In yogic mindfulness, we do not experience any tensional discrepancy between our experience of self and any 'ideal-self' who we 'ought to be'. In yogic mindfulness, there is only the bright wisdoming of an eternally flashing moment of core-self and the felt sacredness of all beings and things that exist throughout the whole universe.
Yogic mindfulness is disillusioning because it cuts off all our illusions about who we think we are, who we would like to be, what we think we know, what we absolutely believe in, what fulfillment is, and what we think spirituality and sacredness are. This is why the embodiment of yogic mindfulness is defined as 'the somatic practice of clarity that liberates the basic goodness, vast sacredness, and lucid brilliance of our true nature.'
When we struggle to gain personal fulfillment from without, or arouse a life of sacredness only through religious beliefs, we are actually doubting or denying their immanent and unconditional existence within our own embodied experience of everyday life. The harder we try to reach the horizon of fulfillment, sacredness, and completion, the farther it recedes from us. Yogic mindfulness is the somatic and visceral transmission that the horizon of total fulfillment and completion is always right beneath our feet, just as we are, just as It is.
Is Repetition a Mistake or a Decision?
by

Shanti Gowans
If you drive your car on the road and get into an accident, that might be an accident.
If you drive the same car on the same road and get into another accident the very next day, there might be something wrong with the car.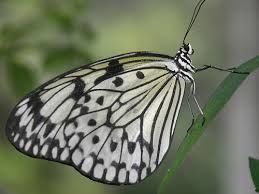 If you drive a new car on the same road and get into yet another accident on the third day, you might still get a benefit of doubt that perhaps, just maybe, there is something wrong with the road.
However, if you drive a new car on a new road and get into the fourth accident for four consecutive days, it's time for the driver to wonder if there might be something wrong with the driver!
If a pattern is constantly repeating in your life, there is a message for you. Lessons in life will always be repeated until they are learned. Also, bear in mind what Albert Einstein reminded us: "We cannot solve our problems with the same thinking we used when we created them."
The inconvenient truth is, when you keep repeating a mistake, it is no longer a mistake. It is a decision.
There are no "invisible" forces blocking you from the greater success for a better life, the life of your dreams, a life worth fully living.
Outcomes are not in your control, but what is in your control is effort and your intentions.
You are the only person responsible for your happiness and success.
Prioritise yourself.
You are not an option.
Passion Can Be Infectious
by Shanti Gowans
You might find yourself so much in awe, and drawn to people because of their enthusiasm for the things they do or dream about. They constantly return to the same topic again and again, engaging others with their desire to pull off something that doesn't seem all that likely or which is going to require some serious dedication on their part to get it done.
No matter what their goal is, if their eyes light up when they are discussing their passion there is a strange infectious energy that they end up transmitting to everyone within earshot of them.
Surround yourself with people such as these. They don't just stimulate their own passions when they hold your attention with the details of their lives. They make you want to go out and do incredible things too.
Even better, become one of them.
by Krishnamurti
How can we be free to look and learn when our minds from the moment we are born to the moment we die are shaped by a particular culture in the narrow pattern of "me"?
For centuries we have been conditioned by nationality, caste, class, tradition, religion, language, education, literature, art custom convention, propaganda of all kinds, economic pressure, the food we eat, the climate we live in, our family, our friends, our experience - every influence you can think of - and therefore our responses to every problem are conditioned.
Are you aware that you are conditioned?
Difficult Decisions
by Shanti Gowans
A group of children are playing on some railway tracks, of which one is still in use, while the other is disused.
Only one child is playing on the disused track, while the others are playing on the operational track.
The train arrives, and you are just beside the track interchange. You could make the train change its course to the disused track and save most of the children. However, that would also mean the lone child playing by the disused track would be sacrificed; or would you rather let the train go its way?
Take a pause and think about what kind of decision you would make. Most people might choose to divert the course of the train, and sacrifice only one child, because to save most of the children at the expense of only one child seems the rational, moral and emotional decision to make. However, the child choosing to play on the disused track had in fact made the right decision to play at a safe place, and nevertheless, had to be sacrificed because of his/her ignorant friends who chose to play where the danger was.
This kind of dilemma happens around us everyday. In the office, community, in politics, in a democratic society, the minority is often sacrificed for the interest of the majority, no matter how foolish or ignorant the majority are, and how farsighted and knowledgeable the minority are.
The child who chose not to play with the rest on the operational track was sidelined. And in the case s/he was sacrificed, no one would shed a tear for her or him except for their close ones.
The person who forwarded the story said she would not try to change the course of the train because she believed that the children playing on the operational track should have known very well that track was still in use, and that they should have run away if they heard the train's sirens. If the train was diverted, that lone child would definitely die because s/he would never have thought that the train could come over to that track!
What is the right decision? While we are all aware that life is full of tough decisions that need to be made, we may not realise that some hasty decisions may not always be the right one. This is certainly food for thought.
Let us take a step back, pause and think well, before making decisions.
Overcoming Toxicity at Work
by Shanti Gowans
Staying sane, composed and maintaining strong spiritual sense of self worth in a toxic work environment can be difficult but is not impossible if you follow a few simple ethical and spiritual principles.
Everything and everyone else around you can affect you, if you let it. Other people can deliberately or inadvertently damage your self image. Unchecked people and circumstances can ultimately destroy your self esteem and pull you down in ways you won?t even notice. T o overcome these influences getting the best of you, here?s what should you consider, and how you can contribute?
The Work Environment
Beware of a ?dog eat dog? environment where everyone else is fighting just to get ahead. This is where non-appreciative people usually thrive, and working extra is expected and not rewarded. In this environment no one will appreciate your contributions even if you miss lunch, dinner, and stay at work late into the night. Unless you are very fortunate most of the time you will work too hard with no help from others around you. This type of atmosphere will ruin your health and morale when it is not just healthy competition, but at its worst it is brutal and very damaging. Make sure that you appreciate others, sincerely and often.
Behaviour
Bulldozers, brown nosers, gossipmongers, whiners, backstabbers, snipers, people walking wounded, controllers, naggers, complainers, exploders, patronisers, sluffers - however you want to describe them, all have one thing in common - an overriding desire to prosper at the expense of others. Avoid them and especially do not be tempted to join them. They may have some short term ?advantage? with their behaviour, but deep down most of them are very insecure, unhappy and ashamed of their behaviour. Their self esteem disappeared a long time ago. Seeing someone like this prosper can be confronting but do not join them - you are better than that!
Optimising Change
In today's fast moving society it is difficult if not impossible, to avoid change. Changes challenge our paradigms and tests our flexibility, adaptability and alter the way we think. Changes can make your life difficult and may cause stress but, if it?s inevitable, you must accept it. Do not fight change and all that it brings, and in time, find ways to improve your life. To manage change well, aim to avoid multiple changes all at the same time. When a particular change cannot be avoided welcome it. Change will be with us forever, we must learn to live and thrive with it.
The Past
We all carry baggage - past experiences which have moulded us into who we are today. However, some people live in their past experiences - usually something that hurt and still hurts. It's okay to cry out when you experience pain, but don?t let pain dominate your life as it will transform itself into fears and phobias. If something painful happens, or has happened to you, find a way to minimise the effects. Discuss it with a friend, a family member or a professional if necessary, and move on. Don?t let it continue to dominate your life and dictate your future actions. Just because something bad has happened in the past does not mean it will happen again and again! When you learn what you can from any bad experience and move on it will no longer be a bad experience.
Opmistic World View
The news is full of doom and gloom and it is true that around the world there are many people suffering war, famine or other natural or man-made disasters. Whilst we feel deeply and are troubed or disturbed, remember that there are many beautiful positive things happening too. Don?t wrap yourself up with all the negative aspects around the world. Learn to look for beauty too. To build a better workplace, or a better world we must learn how to be positive even in the most negative situations.
Determination Theory
Are we a product of our biological inherited characteristics (nature) or a result of the influences we absorb throughout out lives (nurture)? Most of us are the outcome of a mixture of both nurture and nature, and as a result our behavioural traits are not fixed. Whilst it is true that some things are dictated by genetics (for example race, colour and many inherited conditions) your environment and the people in your life have a major effect on your behaviour. You are your own person, you have your own identity and can make your own choices. The characteristics your mother or father display are not your destiny. Learn from other people?s experience, so you don?t suffer the same mistakes.
Choice
Being positive, and staying positive is a choice. Building self esteem and drawing on positive experiences towards your contribution is a choice, not a rule or a talent. No one will come to you and give you permission to build your self esteem and improve your self. It is in your control.
Whilst if can appear to be challenging to stay optimistic, especially when others and circumstances seem to be conspiring to pull you down, you need to protect yourself and give yourself a chance to stay uplifted. Improving your feelings of self esteem might just provide you with that protection.
One way to stay positive is to minimise your exposure to harmful influences while using yoga, meditation and affirmations to boost the positive influences in your life. Constantly reminding yourself of the good things in your life will keep the impact of negative influences to a minimum and help you enjoy the journey.
What if you never find the one?
by Heide Priebe UPLIFT Newsletter
What if you peered into a fortune ball right now ? this very second, today ? and saw with indisputable clarity that you were never going to meet the love of your life? That?s a sad thing that I?m asking you to think of, I?m aware. You?ve been hoping
to meet ?The One? for a while now ? or at least someone half-decent who you can deal with for the rest of your life. I know, I know. You?re not fanciful like everyone else. You don?t believe in soul mates. But you were expecting to meet someone you liked a fair amount. Someone to curl up next to at the end of a long day, who would take care of you when you got sick and listen to your stories every evening after work. We all hope for that. We?re human.
Because here?s the thing about finding love ? it affects us constantly. And we all loathe admitting it, but love is on the forefront of our actions, even when it?s not on the forefront of our minds. It?s the reason you bought those new jeans last week. It?s the reason you went to that barbecue that you didn?t want to go to last weekend. It?s the reason you sometimes feel cripplingly insecure and inadequate and scared about everything that?s coming next. Love is what inspires most of your greatest changes.
What Would Change?
So, if you knew, with indisputable certainty, that love was never going to be yours, how would you live your life differently? What about your daily routine would you alter? What about your long-term plans?
Your first inclination may be to say ?nothing.? You have plans that don?t involve someone else?s influence. We all do. But ponder it a few moments more. Because here?s what we don?t want to admit about love: it is a crutch that we use all the time. The idea that someday somebody will love all our flaws is a subtle excuse not to work on them. The principle of two halves making a whole restrains us from becoming our own better half. We want someone to swoop in during our darkest hour and save us, but what if we knew they never would? We?d have to start doing everything differently.
If you knew that love would never be an option for you, what would be? How would you structure the rest of your life? Would it have a heavier focus on career, a stronger inclination toward success? Or would you use the time to invest in yourself ? go on a few more vacations, travel further outside your comfort zone? If you knew that you would never again feel the rush of budding romance, where would you turn to for your thrills? How would you get your blood pumping?
And what about your other relationships ? would they suddenly take on more weight? Would you spend more time appreciating your family, if you knew that they are the people who will have loved you the most strongly at the end of your life? What about your friendships? Would you nurture and care more for the people who love you platonically if you knew that nobody would ever love you romantically? Would you show up a little more often, share a little more of your life?
Embracing the Freedom
My inclination is to believe that never finding love would be a game-changer for most of us. One we'd initially consider to be devastating but may eventually realize is the ultimate liberation. Without the fear of ending up alone, the opportunities open to you would become endless. You could live on every continent. You could scale the corporate ladder. You could go back to school and get that degree you?ve always felt interested in, without worrying about the financial burden your debt may place on somebody else. Love holds us back in an infinite amount of subtle ways that perhaps we do not even realize. And the guarantee of its absence may just be the ultimate sense of liberation.
Because if we didn't have to search for the love of our lives, we would finally be free to realize that we are allowed to be the loves of our own. That we can spend our lives developing ourselves, challenging ourselves, pampering ourselves and building ourselves up to be bigger, more capable people than we ever once hoped to become. We could become everything we?ve been searching for. We could construct our soul mates in ourselves.
What You Need to Do
If there's one thing we all need to stop doing, it?s waiting around for someone else to show up and change our lives. Just be the person you've been waiting for. Live your life as if you are the love of it. Because that?s the only thing you know for sure that through every triumph, every failure, every fear, and every gain that you will ever experience until the day you die, you are going to be present. You are going to be the person who shows up to accept your rewards. You are going to be the person who holds your own hand when you're broken. You are going to be the person who gets yourself up off the floor every time you get knocked down and if those things are not love-of-your-life qualities, I don't know what are.
We have to start appreciating all that we bring to our own lives. Because the ironic truth is, you are most attractive when you?re not worried about who you?re attracting. When you're living your life confidently, freely, and without restraint, you emit the kind of energy that it just isn't possible to fake. The kind of energy that's capable of transforming, not just your own life, but the lives of people around you.
So stop looking for "The One" to spend the rest of your life with. Be The One.
And let everybody else come searching for you.
Money, Prosperity and Abundance
by Shanti Gowans
You must first determine what your subconscious thoughts are regarding money. Your thoughts, in essence, create your reality. Money itself has no power; it is neither good nor bad. Your thoughts and ideals about money determine your beliefs about money. If you grew up struggling with money and thinking that money was the root of all evil, then you probably still think that at some level.
Think about those things you associate with money or those things you have heard about money, such as Money is hard to come by or money doesn't grow on trees. If you continue to think that you never have enough money, your thoughts will continue to become your reality. These kinds of thoughts get stuck in your mind because whatever it is you are telling yourself day in and day out is what you believe. Similar to the analogy of musical chairs, there is not enough for everyone, and eventually someone is going to miss out. This way of thinking becomes a way of life after a while.
Many people get so caught up in the stress and strife of life that they end up repelling money because they spend much of their time focusing on all of their problems. Yet, in the end, the only way to draw something to you is to focus on that which you want to draw to you.
What are the messages you are telling yourself from the minute you get up to the minute you go to bed? You might be telling yourself that you don't have enough time or that you don't have enough money. This kind of thinking colors everything because it is what you are telling yourself all day long. In the end, your world is a creation of your thoughts, so if you want to draw money to you, you must begin by changing your thoughts.
How can you do this you might ask?
Well, one to to do this is... you can start by being thankful for the money you do have. You can feel grateful that you're not living on the street. You can look around and see that you are probably much better off than many people you know. Instead of paying bills and being anxious or uptight, you can pay bills and feel grateful that you had the money to pay the bill. You have to essentially change the way you think and feel about money at the very core of your being.
In order to think yourself rich, you have to feel rich. You have to feel like you have enough and that everything is going to be fine. You have to change the messages you are telling your subconscious mind by changing your self-talk. The next time you find yourself grumbling or complaining about your lack of money, stop yourself in your tracks. Change the message and tell yourself that you have enough and that you are getting wealthier every day.
When you start changing that self-talk, you start believing in yourself more. You can also use affirmations and visualisations because they are very powerful. You could spend a few minutes every day repeating affirmations like, "My resources are abundant" or "Money is coming to me now" or even "I have all of the money I need." The more you create positive statements and the more you begin to feel the feelings associated with these statements, the more you will draw money to you.
You can also use the power of your imagination by closing your eyes and seeing yourself enjoying wealth. While this may seem silly, it does work. You can also try a little relaxation. Once you are in a relaxed light state, you can then repeat your affirmations and do some visualisations, such as seeing yourself happily paying bills or even driving a new car.
The most important part is to feel the feelings and emotions that you equate with being wealthy. Because the subconscious mind doesn't differentiate between reality and imagination, it believes whatever you "program" into it. It is really as simple as that. Here what you are essentially trying to do is raise your financial set point. We all have a certain number that we believe we cannot move beyond. By visualising and repeating affirmations, you will, in turn, raise your financial set point, little by little.
So the next time you find yourself complaining about money, or the lack of it, remember that your thoughts become reality.

Why does one go into retreat? One goes into retreat to understand who one really is and what the situation truly is. When one begins to understand oneself then one can truly understand others because we are all interrelated. It is very difficult to understand others while one is still caught up in the turmoil of one's emotional involvement - because we're always interpreting others from the standpoint of our own needs. That's why, when you meet hermits who have really done a lot of retreat, say twenty-five years, they are not cold and distant. On the contrary. They are absolutely lovely people. You know that their love for you is totally without judgement because it doesn't rely on who you are or what you are doing, or how you treat them. It is totally impartial. It's just love. It's like the sun - it shines on everyone. Whatever you did they'd still love you because they understand your predicament and in that understanding naturally arises love and compassion. It's not based on sentiment. It's not based on emotion. Sentimental love is very unstable, because it's based on feed-back and how good it makes you feel. That is not real love at all." Tenzin Palmo "Cave in the Snow"
Our mind is so untamed, out of control, constantly creating memories, prejudices, mental commentaries. It's like a riot act for most people! Anarchy within. We have no way of choosing how to think and the emotions engulf us. Meditation is where you begin to calm the storm, to cease the never-ending chattering of the mind. Once that is achieved you can access the deeper levels of consciousness which exist beyond the surface noise. Along with that comes the gradual disidentification with our thoughts and emotions. You see their transparent nature and no longer totally believe in them. This creates inner harmony which you can then bring into your everyday life." Tenzin Palmo, Tibetan Buddhist num, "Cave in the Snow"
15 Life Philosophies of Albert Einstein

by Shanti Gowans
1. Commit to a Worthy Cause - Only one who devotes himself to a cause with his whole strength and soul can be a true master. For this reason, mastery demands all of a person.
2. Take a chance - A person who never made a mistake never tried anything new.
3. Persist and persevere - It's not that I'm so smart; it's just that I stay with problems longer.
4. The greater the person the greater opposition - Great spirits have always encountered violent opposition from mediocre minds.
5. Always keep on learning - Intellectual growth should commence at birth and cease only at death.
6. Alter your modality of thought - No problem can be solved from the same level of consciousness that created it.
7. Live a life of service - The highest destiny of the individual is to serve rather than to rule. The value of a person should be seen in what they gives and not in what they are able to receive.
8. Always remain curious - I have no special talent. I am only passionately curious.
9. Character trumps Intellect - Most people say that is it is the intellect which makes a great scientist. They are wrong: it is character.
10. Focus on the present - I never think of the future ? it comes soon enough.
11. Imagination is more important than knowledge - Imagination is everything. It is the preview of life's coming attractions. Imagination is more important than knowledge.
12. Create value - Strive not to be a success, but rather to be of value.
13. Know when to change your plan - Insanity: doing the same thing over and over again and expecting different results.
14. Knowledge comes from experience - Information is not knowledge. The only source of knowledge is experience.
15 Learn the rules of the game - You have to learn the rules of the game. And then you have to play better than anyone else.
by Shanti Gowans
We are seeing a lot of signs ...
- signs in nature, because people are taking huge action every day to lessen their impact on the environment. - signs on the faces of politicians, who look more nervous than ever as they feel their grip slipping away - signs in the lives of the people, who are moving away from the ways of 'the old world', demanding the new one begin.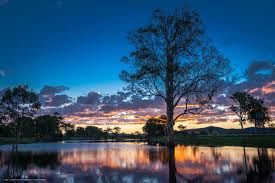 These are positive changes. The end of 'the old world' is upon us. There's a bright new world being born. So many of us, new world citizens gather to share, learn, grow, and help. In the bright new world, we're being the change. In this brave new world, you have the power to get results from your vision, passion, action. You can make your wildest dream a reality. You can experience all the success, beauty, love, excitement, impact and freedom that you want. And the journey to this bright new world begins simply by being present. Every second counts, because life is nothing more than an accumulation of seconds. And your mission is to help, to refresh, uplift, so that you can create the most fulfilling life you can possibly have on your journey to optimal health. Which is holistic. When you are nourished, you have the power, energy, mood, and mental acuity you need to stay present and make every second count. When you're nourishing your mind and body you are doing more than taking care of yourself...You are taking huge steps and priming yourself to create a more fulfilling life. And that ultimately makes the bright new world a happier and healthier place.
Trust
by Shanti Gowans
The people we trust most when we come into the world are our parents. We have unconditional trust in them - that is, up until they destroy it. If you are a parent, please don't do this to your chldren.
Many people grow up filled with fear. If they do not eat their dinner they are repramanded, if they break something by accident, they are yelled at, if they lose something they are punished, if they venture into something out of curiosity, they are banished into their room for hours, and when they expres themselves, they are hit. It is no surprise that these people may not trust anyone in their early childhood. Which could explain why such people feel and act like lone wolves.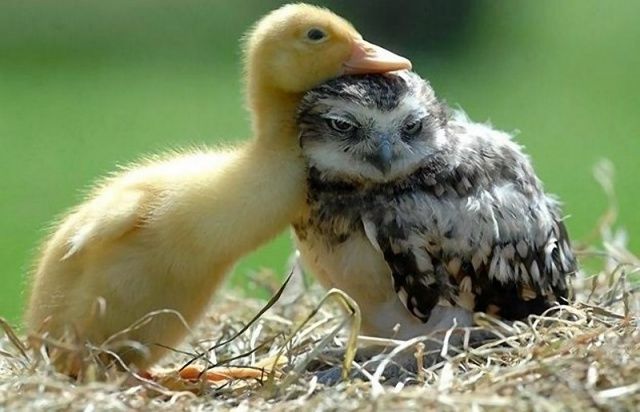 At a young age, if the person you trust the most shatters your trust, it is easy to understand how you can lose trust in everything else and in all others. Even if one parent tries their best to create an environment of love and mask the fear, your trust in their ability to protect you may not last indefinately.
However, in relationships, love, business and life you need to let your guard down, and this can be challenging at the start. However, through self enquiry, healing and finding your inner child, you can shed layers of distrust. And when you open that door, you will find it less scary than you thought, and it so often generally feels refreshing being more open. You will even trust yourself more. This means that you do not doubt your decisions and listen to your intuition. You learn to trust your gut, and also recognise that when you don;t trust it, things often go wrong.
Trust is at the core of everything. Trust in yourself, in your calling, in the world around you, ad in the universe.
Together with the traditional four elements of true love, namely: loving kindness, compassion, joy and equinimity, there are two more elements: respect and trust, which are found in the four, but it helps to mention them. When you love someone, you have to have trust and confidence. Love without trust is not yet love.
Of course, it goes without saying that you have to have trust, respect and confidence in yourself. Trust that you have a good and compassionate nature. You are part of the universe; you are made of stars. When you look at another person, see that s/he is also made of stars and carries eternity within their genes. When you look this way, you naturally feel reverence. True love cannot be without trust and respect for yourself and the other person.
The universe is a mirror of your heart
by Shanti Gowans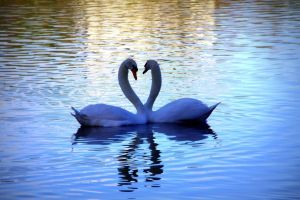 The universe is a mirror of your heart. This is how we are all deeply connected to the Universe and each with each other.
Your heart is universal and is real. The moment you start living with your heart you feel the beauty and aliveness that is inherently within you reflected around you. Compassion arises from within the heart. When you are with yout heart you help and care for others truly, and with kindness because you genuinely feel that we are all one.
Feel the love in your heart. It is very peaceful. You can be relaxed and present. Living with heart, you connect with your very source, and encounter the universal experience of Love.
Mind needs heaps of distraction and attention? This and that, that and this?analyse, figure out, organise, various unwanted concepts and knowledge taken from outside world connect it to the outside world. . Love in the mind is all about benefits ? ?what?s in it for me?? and the choice whether mind or heart?
Live within your heart in every moment. Start now. Feel this grandest experience from this very moment. You can release light, expansion, unconditional love, happiness and contentment that will completely free you.
Heart is the heart of everything?
it is also the heart of your mind.
Are you destined for great things?
by Shanti Gowans
Throughout history, people have come from nowhere and risen to the highest living by adopting the strategy of the crown. It is a strategy of living where a person moves through life with the attitude that they are destined for great things. They don?t wait for someone to crown them; they simply crown themselves.
When the strategy of the crown is one of arrogance, it is not admirable. However, when it is one of elevated dignity, when you radiate the aura of the crown, and you do so with great nobility, as if nothing can affect you, and you are never rushed by others. Just this alone has a powerful effect over other people who enter your sphere. They become infected by your poise and presence and feel grateful to be in the company of someone who they can sense has elevated values. The strategy of the crown is enhanced even further when you show great respect, compassion and understanding to other people.
In many respects, all that is what yoga means when they refer to democracy of the body, and aristocrasy of the soul. It is a way of saying that ideal situations arise for you when you feel deserving of the best, are never rushed or knocked off balance by others, and while always showing great respect, compassion and understanding to anyone you are connecting with.
When you take this concept into your life and you couple it with the skills and energies that arise from vision, passion and action, you have a very powerful combination working in your favour with any and every personal encounter you have. People feel drawn to treat you with great respect in return, and that creates a great platform or context for your life. The long and the short of it is that great things will happen in your life when you live by the strategy of the crown and apply the practical skills of yoga to get results.
Big love
Better to give than to receive
by Shanti Gowans
You give but little when you give of your possessions.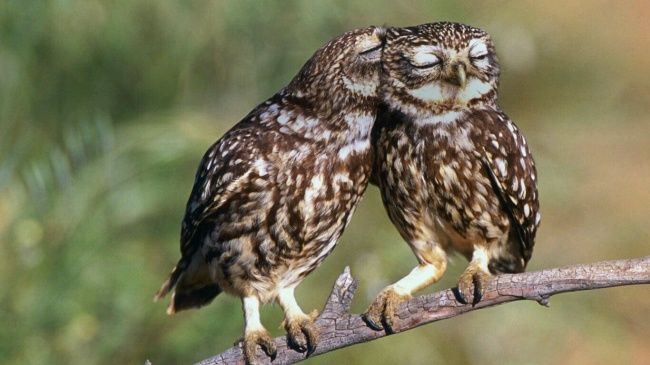 It is when you give of yourself that you truly give. Kahlil Gibran
We know that it is better to give than receive, but in reality, this axiom is difficult to live by. We live in a world that seeks personal gain, even encourages it. And as a result, we seek to make sure the things we receive are equal to the gifts that we give. For instance, we decide we will offer forgiveness, but only if they make the first phone call. We will show love, but only after they sacrifice something. And we may respond in goodness, but only after they start showing some kindness to us first. Suddenly, we fall into a foolish trap, acting as if it is better to receive than to give.
Love We need to show appreciation to those who mean the most. And while expressing love to another may be the most beautiful thing we can ever do, it can also be amongst the most difficult, especially when those who should love us the most, withhold it. Love anyway. True love is not self-seeking. It keeps no record of wrongs and expects nothing in return.
Joy This world never allows for perfect circumstances?everything is imperfectly perfect. If you wait to find joy in externals, you rarely will. It is unwise to base your happiness fully on the actions of others. However, this does not mean that you can?t bring a little joy into the life of another by the things that you do and the words that you speak. You can still be intentional about spreading joy wherever you go.
Peace Family and personal relationships can cause conflict, turmoil, and stress at any time. Tensions are often be heightened during the holidays. Offer the gift of peace by taking the first step. One phone call or conversation may not make amends for years of hurt, but it still might be the first step that needs to get taken by somebody.
Hope Hope can be one of the greatest assets and treasures you can find for yourself, and one of the greatest gifts you can ever give to somebody else. See the good in others. Believe in their greatest potential. And encourage often.
Reconciliation As a baby, you were was born to offer forgiveness to those who need it most. This opportunity, to offer forgiveness and reconciliation to those who need it most in your life continues. Take the first step. Even before an apology has ever been uttered, you can lay the foundation for reconciliation that makes it possible.
Goodwill People may desire to harm you, but wishing pain and suffering upon them in response only compounds the hurt. Harbouring resentment, ill will, and bitterness in your heart allows their actions to control you indefinitely into the future. On the other hand, wishing goodwill upon those who hurt you frees your soul, and allows us to move on to better things.
The only thing I can think of to say that hasn't already been said, is be good. Be good to yourself. It is like the oxygen mask on the airplane. You cannot do an ounce of good in the world if your cup isn?t overflowing first. Put away the distractions for just a few minutes. Be present. If you can find one pure, quiet moment of honesty with yourself, you will find your truth. Once you do, express your truth without shame. That will unleash you. You will be able to live every day with true love and passion. Then, you can be overwhelmingly good to your friends and loved ones. You can be uncommonly good to the stranger on the street. The best thing you can do is to live with love and without fear. Love will always win. Raise the level of love in the world by starting with yourself.
Neuroplasticity
by Shanti Gowans
Do you sometimes wonder why, in spite of there being millions of cars on the road, there are so few accidents?
At any given time there are millions of tired, angry, distracted, impatient and drunk or drugged people on
the road. Yet, for some reason, the roads are not littered with automobile wrecks.
This is because driving is largely an unconscious process, and while a person may drift off, their brain is still behind the steering wheel. All a person has to do is learn to drive, get some practice, and then it becomes largely automatic. And the reason why a person can do this is because of something called neuroplasticity, which basically means that your brain has the ability to learn, grow and adapt. This is also how we form habits and master new skills, such as driving.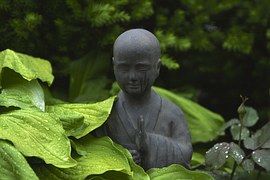 The more "plastic" your brain is, the faster you can learn things, and the more control you have over your focus
and attention. Conversely, the less plastic it is, the more your brain acts like a thick dark cloud, causing memory loss, a noisy, hectic and anxious mind and even depression.
However, it does not have to be this way. A landmark study at Harvard university discovered something incredible?namely, that your brain can develop brand new, neural pathways at any age. And the key lies over here. Meaning you can maintain its "Plasticity" for a lifetime, and there is no reason why you should develop degenerative brain illnesses.
But what the study also discovered was that, as time passes, your brain actually becomes crusty and rigid, destroying neuroplasticity. If you look at brain scans of people with Alzheimer's, you can literally see this for yourself. Another thing this study learnt, is that there are four main factors which destroy your brains plasticity. Discussing these goes far beyond the scope of this article.
However, let's start with coffee. Many people believe that this "alertness" substance is actually a good thing because it helps them get through the day. However, this is not true. Sure, it gives you that initial burst of energy to get you going, but over time, this socially acceptable, addictive, recreational drug not only changes the chemical makeup of your brain, it changes the physical state of your brain as well. The blood vessels in your brain shrink, reducing the amount of oxygen that gets into your brain. Coffee literally chokes the life out of your brain. Studies have shown that this suffocation of the brain can lead to serious health problems, such as brain fog, dementia, depression, seizures, and even Alzheimer's. Some patients have also reported suffering other health issues, like insomnia, nervousness, restlessness, irritability, upset stomachs, irregular heartbeat, and even muscle tremors. If you are already experiencing such health problems right now, they're only going to get worse if you don't avoid this drug, caffeine. Chances are, you may already be in deep addiction to the drug, especially if you've made coffee the first order of business before getting started on your day! In fact, research suggests that overconsumption of this drug may increase the risk of early death.
If you want to be more alert and focused, you need to flood your brain with oxygen. Meditation is a practice you can do right now to prevent your brain from losing its neuroplasticity. You will be pleasantly surprised how easy it is once you know how.
The benefits of this simple practice will astound you. Getting out of bed every morning no longer becomes a struggle. You no longer drag your feet around the house, dreading the day as you try to jump start your brain to figure out the day's agenda. You'll wake up every morning feeling energised, ready to go, at a moment's notice. Your mind is clear at all hours of the day. Every bit of information you need to get through the day is at your fingertips, and it doesn't take you snapping your fingers to remember that word at the tip of your tongue.
If you?re serious about defeating age related brain degeneration, start to meditate and watch you brain change.
Yoga Today
by Shanti Gowans
Today, there are practitioners following different yoga paths and yogic styles who come from various lineages. In a society where traditional yogic concepts such as wholesome eating, mindfulness, mental wellness and spiritual health are now a common part of corporate health programs, what role does yoga play in your real life?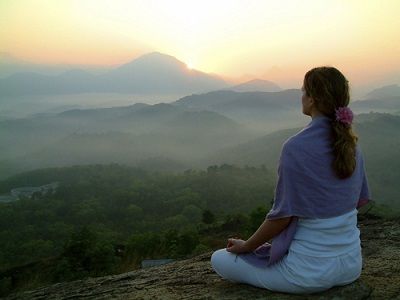 A few decades ago, people used to look at me with weird facial expressions when I said I taught yoga and meditation for a living. Now, at the supermarket or in the bank, people say, ?Oh yes, I could really do with that". Yoga in India developed within the culture very independently. There is big divide between teachers whose communities are of Indian origin and those who are can be called ?converted? yogis.
However, many students of Yoga today experience the growing pains of a path which has gone from being a native, spiritual practice of minority groups, born from Vedic roots on the Indian sub-continent, in the period BC, to one that has been increasingly adapted by non-Indians since the 1950s. Many of these people came of age during the 1960s and encountered the practices through the hippie subculture before receiving any formal training in India, to become one of the largest spiritual practices to coalesce around issues of health in the world.
Today there is an accepted group of tastemakers and trendsetters who speak for contemporary yoga. How accurately and honestly are these schools of yoga passing on yoga knowledge to new generations, and what is the relation between Australian (or American, U.K, South American or whichever) yogis and those from India, where spiritual practice was born from Hindu roots well before the birth of Judaism, Buddhism, Jainism, Christianity and Islam?
Whilst it is true that some 'gurus' seek to reify their positions and expand their influence, not that they are able to enact any sort of legislation that is in any way binding, they do however, have the power of their institutes and magazines to push their version of the contemporary yoga status quo.
Additonally today, there is also little, if any consideration given to the formal teaching of yoga or the nature of the teacher's role or tasks. With a sense that yoga is something already so well known that it can be taken for granted, being a yoga teacher pretty much equates with being an instructor in exercise (asana) techniques, with no real scope for challenging this assumption.
Quality in yoga is not just about compliance or aptitude. It must include spiritual values and sustainable life practices, that include the yamas (nonviolence, nonstealing, nonlying, nonmisuse of sexuality and nongreed) and the niyamas (contentment, purity, sacrifice, self study and awareness of something vaster than the Self) together with asana (postures), pranayama (breathwork), pratyahara (sensory withdrawal), dharana (concentration) and dhyana (meditation). On the other hand however, amongst the contemporary yoga generations there is a greater awareness and mutual respect for strategies in relation to learning and growth with more inclusions of social issues such as gender, race and sexuality that may have been overlooked by older Indian generations.
In yoga, there is one teacher, that of direct experience (maintain a day-to-day calm awareness of your body, sensations, thoughts and existence) and there is also only one sangha (the Sanskrit word for community). Individual people, individual teachings, all are yogis; all is yoga. All is one.
A Human Pattern
The forest drips and glows with green. The tree-frog croaks his far-off song. His voice is stillness, moss and rain, drunk from the forest ages long. We cannot understand that call unless we move into his dream, where all is one and one is all and frog and python are the same. We with our quick dividing eyes, measure, distinguish and are gone. The forest burns, the tree-frog dies, yet one is all and all is one.
Judith Wright, Rainforest Gallery, Mt. Donna Buang
What do many biblical characters, Knights of the Middle Ages, ancient Shaman and the initiation rites of many indigenous peoples have in common?
Time alone in the wilderness. Rainforest Gallery, Mt. Donna Buang
Avoid being an Information Junkie
by Shanti Gowans
There is a difference between 'panning for gold' in your email inbox, facebook or youtube video, versus going out to the places where what you need is available, in abundance.
It's easy to get sucked into becoming an information junkie. Seminars, books, training courses... there are so many, and they all sound like they 'could' be what you need. So how do you know what's nothing more than a shiny object, as opposed to a resource that will genuinely help you grow to new heights?
Simply sitting through a webinar or training course might feel like you are taking action, but really you are in 'absorb' mode instead of 'act' mode. To benefit from this type of resource, you have to risk investing yourself in the process and working hard, despite the possibility of it not paying off.
Before you make that investment, pay for those resources with your money or with your equally valuable time, ask yourself:
Does what this teaches align with my goals, my needs, my desires and purpose?
Do I have the time and energy to truly commit myself to this, not only to make a study of it, but to actively implement what I learn?
Do I trust the source? Do they feel real? Do they have real students I can talk to, whose success stories are genuine and realistic representations of the outcomes most hard-working students can expect to achieve?
If you can answer "yes" to each of those questions, then you've found a good investment. If the answer is "no" or "I'm not sure" then you'll serve your life better by looking elsewhere.
Don't become an addict forever seeking one more quick fix. Become the owner of your destiny by choosing well and working hard to achieve lasting success.
Generosity
by Shanti Gowans
You, or any one person behaving generously, inspires observers to behave generously later, toward different people. In fact, the researchers (based on a study by James Fowler of the University of California, San Diego, and Nicholas Christakis of Harvard, published in the Proceedings of the National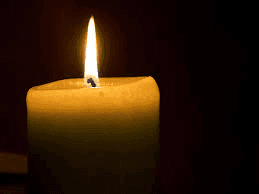 Academy of Science) found that altruism could spread by three degrees - from person to person to person to person. ?As a result,? they write, ?each person in a network can influence dozens or even hundreds of people, some of whom she or he does not know and has not met.?
Giving has also been linked to the release of oxytocin, a hormone (also released during sex and breast feeding) that induces feelings of warmth, euphoria, and connection to others. In laboratory studies, Paul Zak, the director of the Center for Neuroeconomics Studies at Claremont Graduate University, has found that a dose of oxytocin will cause people to give more generously and to feel more empathy towards others, with ?symptoms lasting up to two hours. And those people on an oxytocin high can potentially jump start a virtuous circle, where one person?s generous behavior triggers another's, says Zak.
However, we know that the human brain is hardwired to judge. This survival mechanism makes it very challenging to meet someone without evaluating and interpreting their behaviour.
While we tend to think that our judgments are based on the content of conversations and other obvious behaviours, the research says otherwise. In fact, the majority of our judgments are focused on smaller, subtler things, such as handshakes and body language. We often form complete opinions about people based solely on these behaviors.
We are so good at judging other people?s personalities based on small things that, in a University of Kansas study, subjects accurately predicted people?s personality traits, such as extroversion/introversion, emotional stability, agreeableness, conscientiousness, and openness, simply by looking at pictures of the shoes they wore!
Our unconscious behaviours have a language of their own, and their words aren?t always kind.
These behaviors have likely become an integral part of who you are, and if you don?t spend much time thinking about them, now is a good time to start, because they could be sabotaging your life and/or career.
How you treat receptionists and waiters
How you treat support staff is so indicative of your makeup that it has become a common interview tactic. By gauging how you interact with support staff on your way in and out of the building, interviewers get a sense for how you treat people in general. Most people act the part when they?re speaking to the hiring manager or other ?important? people, but some will pull a Jekyll and Hyde act the moment they walk out the door, treating others with disdain or indifference. Business lunches are another place this comes to light. No matter how nice you are to the people you have lunch with, it?s all for naught if those people witness you behaving badly toward others.
How often you check your phone
There's nothing more frustrating and off-puttingthan someone pulling out their phone mid-conversation. Doing so conveys a lack of respect, attention, listening skills, and willpower. Unless it's an emergency, it's wise to keep your phone holstered. A study from Elon University confirms that pulling out your phone during a conversation lowers both the quality and quantity of face-to-face interactions.
Repetitive, nervous habits
Touching your nails or face or picking at your skin typically indicates that you?re nervous, overwhelmed, and not in control. Research from the University of Michigan suggests that these nervous habits are indicative of a perfectionistic personality, and that perfectionists are more likely to engage in these habits when they're frustrated or bored.
How long you take to ask questions
Have you ever had a conversation with someone where they talked about themselves the entire time? The amount of time someone allows to pass before they take an interest in you is a strong personality indicator. The consensus is that people who only talk about themselves tend to be loud, self-absorbed ?takers', and people who only ask questions and share little about themselves are usually quiet, humble ?givers.? Those who strike a nice balance of give-and-take are reciprocators and good conversationalists.
Your handshake
It's common for people to associate a weak handshake with a lack of confidence and an overall lackadaisical attitude. A study at the University of Alabama showed that, although it isn't safe to draw assumptions about someone's competence based on their handshake, you can accurately identify personality traits. Specifically, the study found that a firm handshake equates with being less shy, less neurotic, and more extroverted.
Tardiness
Showing up late leads people to think that you lack respect and tend to procrastinate, as well as being lazy or disinterested. However, contrary to these perceptions, a San Diego State University study by Jeff Conte revealed that tardiness is typically seen in people who multitask, or are high in relaxed, Type B personality traits. Conte's study found that Type B individuals are often late because they experience time more slowly than the rest of us. Bottom line here is not to read too much into people showing up late. It's better to ask what's behind it than to make assumptions.
Handwriting
There are all manner of false stereotypes attempting to relate your handwriting to your personality. For example, people believe that how hard you press down on the paper relates to how uptight you are, the slant of your writing indicates introversion or extroversion, and the neatness/sloppiness of your writing reveals organisational tendencies. The research is inconclusive at best when it comes to handwriting and personality. If you have an important letter to write, I?d suggest sticking to the keyboard to keep things neutral.
Eye contact
The key to eye contact is balance. While it?s important to maintain eye contact, doing so 100% of the time is perceived as aggressive and creepy. At the same time, if you only maintain eye contact for a small portion of the conversation, you'll come across as disinterested, shy, or embarrassed. Studies show that maintaining eye contact for roughly 60% of a conversation strikes the right balance and makes you come across as interested, friendly, and trustworthy.
Bringing It All Together
What other behaviours yield insight into your personality. Whilst sometimes the little things in life make a big difference, and it's good to be ready for them, so that you can make a strong impression, start to free yourself from judging and practice loving kindness and generosity.
However, whether you buy gifts, volunteer your time, or donate money to charity, your giving is much more than just a one off choice. It may help you build stronger social connections and even jump start a cascade of generosity through your community. And don't be surprised if you find yourself benefiting from a big dose of happiness in the process.
What is, is
by Shanti Gowans
The only time we suffer is when we wrestle with a thought that is contrary to "what is". When the mind is perfectly clear, 'what is' is what we accept in this moment. If you want your reality to be different to 'what is' then you might as well try to teach your horse to 'moo'. You can try and try, but in the end your horse will look up at you and neigh. Wanting your reality to be different than what it is in this moment, is just as hopeless. You can spend the rest of your life trying to teach your horse to 'moo'.
And yet if you pay attention, you'll notice that you think thoughts like this all the time. Whenever the word 'should' shows up, that's what is going on, as in "I should be thinner, my friend should be less sensitive, my spouse should be more attentive" you get the idea...
These thoughts are ways of wanting reality to be different than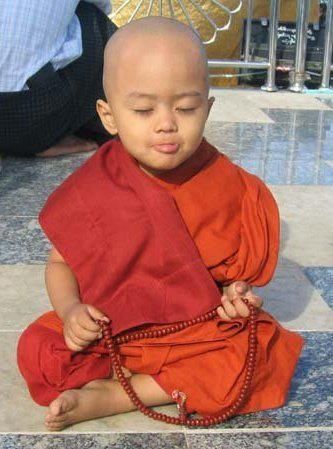 it is. Here is the point - all the stress you feel in your life at this moment is caused by arguing with 'what is'.
People say to me, "But if I simply accept reality then I will become passive and nothing will change. I answer them with this question. Which of these statements makes more sense? "I wish I hadn't lost all that money." or "What can I do now to create more income?"
Accepting 'what is' doesn't mean you settle for the way things are, it just means you give up all the resistance and inner struggle by wishing it were different.
Photo via A. Rowley

When undesirable things happen, it can be helpful not to let go and not mentally argue with them. We know this, and the only reason we continue doing it is because it is a habitual pattern. You can change your habitual patterns when you work with your core beliefs and subconscious mind.

Chess
by Shanti Gowans
Mary was feeling frustrated when she caught up with her mentor and guru for their regular chat.
"I just feel as though I have no control over my life at the moment. My parents are telling me one thing, my friends are telling me another. Everything keeps changing and I?m not sure what I should be doing next."
The mentor nodded her head and left the room for a moment, returning with a chess board. She set it down on the table between them and motioned for Mary to start.
They casually exchanged a few turns without any real intent, before guru spoke for the first time. "In the game of chess, who are you?"
At the moment, I feel like a pawn. I'm limited in my movement and don't have much ability, responded Mary.
Who would you rather be guru asked.
I would rather be the Queen, of course. She can move in any direction and is the most feared piece on the board.
Are you sure about that
Of course! Isn't it obvious?
Guru sat back from the table for a moment and said in a quiet, yet firm voice, "You don't want to be the pawn, or the Queen. To be the person you were meant to be, you need to be the player moving the pieces around. Stop being pushed around by others and take charge. There are too many people in this world whose lives are dominated by the decisions of others,their boss, their parents, their peers, the media, government decisions. You are better than that, step up and take charge! We weren't born to be pieces shuffled around on a board, we were born to positively influence and impact the world around us."
Mary nodded her head and smiled, "Check-mate."
Taking charge of your life is the most empowering thing in the world. The world can really push you around and you have to maneuver between standing on your own and the desire to appease others. And, quite often, there's usually an in between - if not, you've got some tough decisions to make?
You have choice.
You have choice about the people you want to hang around with.
You have a choice how to react to situations.
You truly do have a choice about your own energy (even though sometime it just seems soooo hard).
Sometimes it's easy to forget that you do.
Lets be the players, not the pawns.
Resonate with your calling
by Shanti Gowans
Your life partner, your calling / career, the home you live in, the place you live in, your friends, the food you eat, the clothes you wear, what dictates your decisions, big and small? Is it based on a whim, or on what's trending at the time, a sense of belonging, the search to feel secure?
You may think that it is your conscious mind that is making decisions, but the science of psychology suggests the pleasure-centre has made the decision well before the more conscious cortex has a say. So what can you do to go beyond this fad-frenzied way?
You can know ourselves sufficiently to recognise what resonates. Cultivate the vision to reflect deeply on what is important to you and what brings you joy. Then synthesise it in a one page document. Your mission statement is one line that sums up your life's direction.
My own personal vision, built on a solid foundation of meditation and yoga in its deepest understanding, is the embodiment of a still mind. My mission statement as a result, is Living Peace ..I can confidently say that I ongoingly achieve both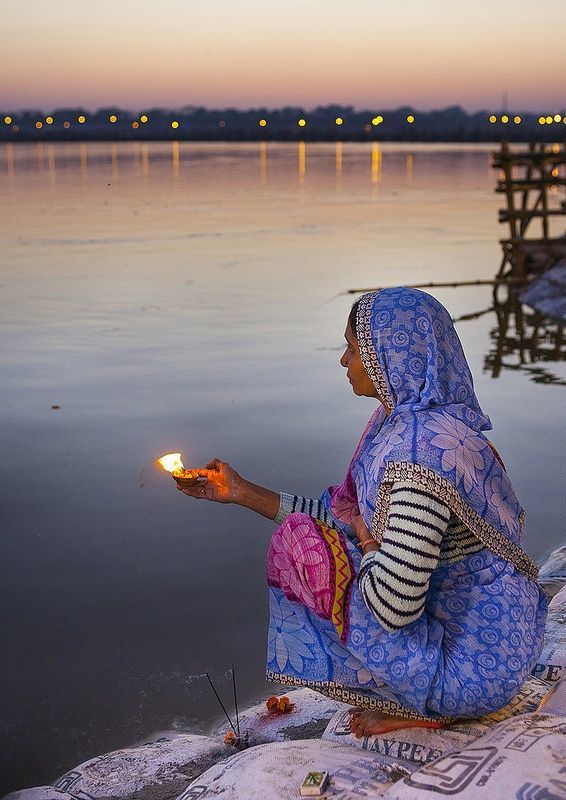 my vision and my mission statement
Resonance is the exact matching of a vibrational quality. Something that resonates feels completely right on every level. You will recognise resonance because it goes beyond your conscious mind. That is to say, you cannot think your way to finding something that resonates. You must feel it with your very being.
Your vibrational resonance is imbued in you at conception. You will spend your whole life searching for matching resonance, and you can make it easier for yourself, or very difficult, indeed.
Photo via A. Rowley
Here are some suggestions to resonante with your calling and build the life you dream of:
Realise you cannot force your way to anything - success, love, relationships, healing, and so on, because your these are not dependant on you. These are the strongest force on the planet. Everything about the world you live in says You are here to shine! Stop trying to control your destiny and, instead, let it guide you. Additionally, the small mind we function from on a daily basis cannot possibly fathom the many unknown factors presently merging to fulfil your destiny, most of which, do not exist as yet.
Realise that nothing is too good or beyond you.
Eileen Caddy, spiritual teacher and founder of Findhorn Community, says: Set your sights high, the higher the better. Expect the most wonderful things to happen, not in the future but right now. Realise that nothing is too good. Allow absolutely nothing to hamper you or hold you up in any way.
Connect with your Yes!
Children don't have to ask themselves what they enjoy. They just do it and it feels good.
If you've spent many years being accommodating at your own expense, suppressing your needs or over-riding your creativity, you will have forgotten what your Yes feels like, let alone credit it enough to let it lead. You connect with your Yes any time you are free of others judgement. In nature, during meditation, while making love, during creative process. If you connect with it enough, you will build more and more trust in making big decisions this way.
Be around Yes people
Though some unique individuals are capable of sustaining strong intent despite the odds, most mere mortals require support to follow through on significant change. Even leading spiritual leaders such as Thich Naht Hanh, founder of Plum Village Zen Buddhist Centre, consider that a sangha (practicing community) is necessary to sustaining spiritual practice in today's world.
Who / where are the Yes people in your life?
Whatever you do, don't chicken out
It is inevitable that your newfound courage will be questioned. You will tell yourself it's too good to be true, or that you don't deserve such happiness. This is the time to practice, unbending intent.
Fear is nothing more than an old habit, a figment of the small mind. It serves to realise itself as such and call on something yet tapped before. Realise the breaking of habit is 80% of the task. That you are on the downhill now. Trust the process you yourself have started and you will see you have absolutely nothing to lose, and limitless happiness to be gained.
If you?d like to develop your personal vision and mission statement, if you'd like to find your resonance, connect with the sangha, or take guidance from someone who has and is walking the walk, join us. Living the life of resonance is not a luxury. It is what our foremothers and forefathers worked their whole lives for. It is the most self less act of all. When you choose the path of resonance, you give the gift to others. It is time to let go of the struggle and drink deeply of the resonance in your soul.
Authenticity
by Shanti Gowans
We're trained to put our best foot forward, not to show our weakness, not to let 'them' know what's really going on behind the scenes. Don't let them see you fail.
It's easy to reflect on your life and see ten or more things you should be doing that you're not, and ten more things you could be doing better than you are. All you have to do is open a magazine, or search 'yoga' on the ingternet, and you'll be flooded with perfect bodies in perfect poses. Look in any business development group and you'll see endless images of success and prosperity. These are flashes of reality. And often manipulated at that.
When you compare yourself to others, you take attention and energy away from your unique gifts. When you're comparing, you're not able to let your brilliance shine. You wind up trying to look the way they look, or do it the way they're doing it, even though you might have a different way of doing things that aligns with your soul.
Secondly, you are not able to develop your gifts to their fullest. You wind up being a jack of all trades and a master of none.
Thirdly, you will suffer from 'bright, shiny object syndrome because everything cool and new will be the thing that you've been missing. You'll waste thousands of dollars on trainings, certifications and programs you don?t need, and not get the results you want. You'll waste precious time spinning your wheels, trying to figure out why everyone else Photo via A. Rowley
is successful and you're not. And worst of all, you'll diminish yourself into playing small or even quitting.
The third reason is the most severe, because you are here to serve people. When you play small, you don't serve the people you're here to serve. The world need you, and we don't have time to waste.
The main reason most people are afraid to fail is not because they won't reach their goal, it's the fear of judgement, criticism, and letting down the people they love, and 'what will they think'?
Often, the belief goes something like this: If you keep projecting the image of success, eventually you'll feel successful. But it's not that simple. What you wind up with is a double-life. A lie.
And your authentic divine nature never has a chance to shine because you are always in the shadow of your projected image. Just a step or two out of the light of your truth.
The Truth
In simplest terms, You are always exactly where you need to be. Always. You have everything you need to take the next step forward. You may not be able to see the whole path, but if you can see the next step, you can take it.
Just. One. Step.
This is a new era of creativity and development. Not all of the old rules apply. In fact, most don't. We're finding our way through to the next level together, one step at a time, and sometimes it's messy. Sometimes it?s confusing. Sometimes it feels embarrassing.
Drop the stress now.
Here is my promise to you. If you stop comparing yourself to others, you will immediately drop tons of weight on your shoulders. If you stop comparing yourself to where you think you should be, and you'll drop another load.
Trust the universe. The space between those flashes of excellence and beauty are not always pretty. Not in anyone's life. If you can focus on closing the gap between those flashes of brilliance just a little bit every day, before you know it, you'll be living the charmed life, in a creative flow.
Will it be an easy life? No. You will still have to work hard. But it's a whole lot easier than keeping up appearances and swallowing all of your shame and disappointment because things didn't go the way you planned. And it's infinitely easier than judging yourself for not being where you think you should be.
So the next time you find yourself comparing, here are 3 things to remember.
Don't buy into the images. You never know what's going on behind the scenes. Those who seem to have it all together often have the scariest skeletons.

You are always exactly where you're supposed to be. You are always perfectly positioned for your own growth and progress. Rather than trying to figure out why me, simply take the next step you can take.

You are infinite awareness. Any problem you could possibly encounter is entirely outmatched when you connect with your divine nature, with a Self that has never been hurt and needs no improvemen. You are embodied brilliance. Your purpose is not something you make up, but is something you're made of. Your profile, that unique pattern being projected all around you, carrys your soul signature. Whatever is missing is what you're not giving. You generate everything you need, no matter what your circumstances.

Here are a few questions to reflect upon:
Where are you comparing yourself with others in your life?

Where are you comparing yourself with your own image of success and where you should be?

Who would you be if you stopped comparing yourself today?
It's a Dogs Life
by Shanti Gowans
Every morning I wake, take a shower, and sit for meditation. I am greeted with a wagging tail and a dog that is so happy to see me. No matter how I am feeling when I wake up, I feel great after I see Socrates.
She never wakes up saying, I don't feel good today, and she is never in a bad mood. She is just thrilled to see me and go for a quick walk outside. Then, we come in, and she is thrilled to get a treat and lay back down to repeat the whole process again when my Peter awakens an hour or so later. I think we can all learn something from our dogs and aim to live our life in a much similar way, being happy for each and every moment of everyday. It would surely make for a much better life for ourselves and those around us.
Instead, we may often wake up and think of all we have to do in the future, or think about how we didn't sleep as long as we had wanted to, or think about how we aren't feeling the best. You get the idea.
As we journey through life, we could take the approach of the dogs and be happy about everything, enjoy whatever is in front of us and greet everyone with a waging tail or in human language, a big smile.
Give this a try for the next week. Start each day happy and look for every opportunity for the good things in your life. I feel convinced that we will all have a better week, and those around us will too.
Boosting your Confidence
by Shanti Gowans
Confidence is an important factor in our lives. When we hold back, we lose a lot of opportunities that we may regret about as we grow old. We have all the time now to be true to ourselves and live a life with confidence. We don?t have a lifetime to live under the shadows of doubts, fears and insecurities. Our role is to accept ourselves and be confident about what we're doing.
One of my favorite motivational quotes by Thomas Edison himself is: I haven't failed. I just found 10000 ways that didn't work!
This is a great segway to bring us to the main story for today:
One day Thomas Edison came home and gave a paper to his mother. He told her, My teacher gave this paper to me and told me to only give it to my mother.
His mother's eyes were tearful as she read the letter out loud to her child: Your son is a genius. This school is too small for him and doesn't have enough good teachers for training him. Please teach him yourself.
After many, many years, after Edison?s mother died, and he was now one of the greatest inventors of the century, one day he was looking through old family things. Suddenly he saw a folded paper in the corner of a drawer in a desk. He took it and opened it up.
On the paper was written: Your son is addled. We won't let him come to school any more.
Edison cried for hours and then wrote in his diary: Thomas Alva Edison was an addled child that, by a hero mother, became the genius of the century.
Confidence is an issue that everyone faces. It is the key to unlocking opportunities in this world with our own potentials. However, the absence of confidence could also affect you unless you believe that you have a lifetime to hide under your shell.
Internally, the best way to deal with a lack of confidence is to go back to your mindset, and think about how you are not separate from the whole. While all of us are bounded with different problems and experiences, we live in a common world that links all of us together. Whilst we are somehow connected in a world that continually subjects us to things that make us feel as if we are alone, but if we acknowledge the opposite, we will not feel that we are facing our problems alone, that this world is too big for us, and that to overcome our fears is an uphill battle that we will never be able to achieve.
Here are some steps you can employ to radically boost your confidence:
Mental Recall: I will embrace the highlights of my life
Think about those times when you felt proud of yourself. Keep that in your mind. Recreate a situation in the past when you felt confident. Think about how it feels. Remember every detail that you could remember. And then enter into that confidence bubble.
Anchor your thoughts into that memory and feel confident. Step back, and bring in that big feeling of joy when you felt good about yourself and you're not holding back. And maybe, you can let go of those doubts, fears and insecurities and start revealing yourself into a new confident you!
Challenge yourself: I will not be intimidating in my confidence.
It pays off to constantly challenge yourself. Obviously, staying within your comfort zone won?t do you any good in the long-term. So think about going beyond what you already know, and start learning new things that will challenge you, so much so that you can tell yourself in the end that, Hey, I can do this!
Change your body language
Posture: Stand tall, head up, make eye contact. These usually reveal how confident a person is. So instead of caving your body in and other casual ways, why not try elevating your posture and maintain eye contact?
When you slowly practice them day by day, you will get to a point of being confident. A confident person radiates positive energy of genuineness. Be honest to yourself.
Stop thinking about yourself: I will be supportive of others.
The most impactful moments of our lives are those that are beyond ourselves. Life does not always have to revolve around what benefits us, or what can best feed our self-esteem. Amongst the nicer best ways to feel confident is to feel that we are in a community that accepts us for our true selves. We therefore return that gift by touching other people?s lives. Ask yourself, Who am I impacting? And gradually, your life will begin to shift to a give-centric life.
You are destined for something greater.
The Art of being: in business
by Shanti Gowans
Business is about building a sustainable way of making the impact that you care about making.
Profitability is an important part of that, because if you're losing money, it is not sustainable. But it's not all about the money; the money is just a part of making it all happen. A pattern we see over and over again in the world is, if you are not working in service of a great outcome, in a sustainable way, then sooner or later, your number is going to be up. Because business is about finding a sustainable way of making the income that you care about making.
Entrepreneurs take their dreams for how the world can be better, and bring them to waking life, so that everyone else can see what they know to be possible. That's what entrepreneurship and business are really about, and I'm honoured to share that mission with you. That's why we do what we do, and I know that the same is true for our entire community.
So next time you hear someone complain about the evils of business, call them on it. Stand up with pride for your role as an entrepreneur, and call the single-focused profit motive the perversion of business that it really is. Then get back to work, because there are people out there waiting for the better world that you're working to create.
If you have felt that there is more to life than just "getting by"?
More to life, even, than having a successful career?
If so, you're not alone. You see there's a secret that the world's most fulfilled people understand, which has nothing to do with their bank account or their job.
It comes down to purpose. To meaning. To a deep sense of conviction and clarity about their mission in life. When you're able to connect with this level of your being, things begin to change for you in incredible ways.
You feel charged. Energized. Inspired. Liberated.
Driven by something bigger than yourself.
People around you begin to feel your presence and passion... and you may just experience a phenomenon where it seems the universe itself seems to have your back and support you. This feeling is difficult to describe using words, it is a state of of being limitless.
If you are struggling with these concepts, read my books:
* The Art of Being in Business *Abundance
Om, Aum. The Universal Sound
by Shanti Gowans
In the beginning was the word
Om (aum) is the ancient word, the universal sound energy pulsating with pure potential.
This power, shakti, is the very nature of the Absolute.
It is the living energy whose vibrations give rise to the whole of the manifest universe.
It is the dynamic impulse which reverberates within itself and gives rise to all types of experience: intellectual, volitional, emotional and spiritual.
The universe arises from sound, as do all things with form.
Sound arises in the inner sky of our consciousness the heart space in the head
and the sky space in the heart.
Sound unites with the vital breath and animates the inner body.
Sound is like an infinite ocean moving in all directions.
It pervades everything, both outside and inside.
In the form of the higher mind
it becomes creation, preservation, dissolution, i.e. Brahma, Vishnu, Shiva
beyond which it passes into the transcended state, turya, which is soundless
Karma
by Shanti Gowans
Karma is the Sanskrit word for action. It is equivalent to Newton's law in physics, that every action must have a reaction. Every though you think, every word you speak or act you initiate, initiates a force that will react accordingly. This returning force maybe modified, changed or suspended, but most people are not able eradicate it.
This law of cause and effect is not reward, punishment, payback, or retribution, it simply is how things function in the manifested universe.
A person may not escape the consequences of their actions, and will suffer only if the person himself or herself has ripened the conditions for their suffering. Ignorance of the law is no excuse whether laws are man-made or universal. To become empowered in the worlds of karma and reincarnation, here are some pointers about karmic laws.
Cause and Effect, The Great Law
'As you sow, so shall you reap.' This is also known as the 'Law of Cause and Effect.'

If what you want is happiness, peace, love, and friendship, then you need to BE happy, peaceful, loving and a true friend.

Whatever you put out in the Universe is what comes back to you.
The Law of Creation
Life doesn't just happen. It requires your participation, conscious or unconscious!

We are one with the

Universe

, both inside and out.

Whatever surrounds you provides clues to your inner state.

Be yourself, and surround yourself with what you want to have in your life.
The Law of Humility
The Law of Growth
'Wherever you go, there you are.'

To grow in

Spirit

, we must change, and not the people, places or things around us.

The only given you have in your life is yourself, and that is the only factor you have control over.

When you change who and what you are within your heart, your life follows suit and change too.
The Law of Responsibility
Whenever there appears to be something wrong in our lives, there is something wrong within us.

We mirror what surrounds us, and what surrounds us mirrors us; this is a

Universal Truth

.

We must take responsibility for what is in our life.
The Law of Connection
Even if something you do seems inconsequential, it is very important that it gets done as everything in the Universe is connected.

Each step leads to the next step, and so forth and so on.

Someone must do the initial work to get a job done.

Neither the first step nor the last are of greater significance, as they were both needed to accomplish the task.

Past, Present and Future are all connected.
The Law of Focus
You cannot think of two things at the same time.

Because of this, when our focus is on Spiritual Values, it is impossible for us to harbour lower thoughts such as greed or anger.
The Law of Giving and Hospitality
If you believe something to be true, then sometime in your life you will be called upon to demonstrate that particular truth.

Here is where we put what we claim that we have learned into actual practice.
The Law of Here and Now
Looking backward to examine what was, or forward to worry about the future, prevents us from being totally in the here and now.

Old thoughts, old patterns of behavior, and old dreams block and prevent us from having new ones.
The Law of Change
History

will continue to repeat itself until you learn the lessons that you need to change your path.
Th

e Law of Patience and Reward
All rewards require initial toil.

Rewards of lasting value require patient and persistent toil.

True joy comes from doing what we?re suppose to be doing, and understanding that this is the reward. However, often knowing about the reward will come in its own time.
The Law of Significance and Inspiration
You get back from something whatever you have put into it.

The true value of something is a direct result of the energy and intent that is put into it.

Every personal contribution is also a contribution to the Whole.

Lackluster contributions have no impact on the Whole, nor do they work to diminish it.

Loving contributions bring life to, and inspire, the Whole.
Your generosity will come back 10 fold and more
by Shanti Gowans
Aparigraha, Non-greed; Generosity
To be generous is to freely give to others in all kinds of ways. As you share your blessings, you set a brilliant example of unselfishness. You will find that giving to others brings you a satisfying joy.
Your generosity indicates that you are a warm-hearted person who cares about those around you, and that people think with kindness. Sharing your time with others is one way you can consciously increase your generosity each day. For example, as an act of generosity, you could focus some time in helping your co-worker who asks you a question. Sometimes, simply stopping what you are doing and listening is a way you show your generosity. You might donate your unneeded items to people who can use or share them, or to a local shop that supports worthy causes. You could help support worthy charities with time or monetary donations.
Today, strive to be generous to everyone you come into contact with. Generosly shows others kindness, caring, and willingness to take the time to help. The more generous you become, the more fulfillment you will receive in your life as a result.

Self-Reflection questions for today:
When I reflect on the generous people I know, do I see myself as one of them?

How do I demonstrate generosity?

If I vowed today to perform 3 generous actions, what would they be and to whom would I be generous?
Winning
by Shanti Gowans
Winning often gets a bad rap. It often evokes baggage such as disempowering beliefs and fears for many people. Whilst we hear a lot about failure, it's just as likely people have a fear of success - which is really a fear of the consequences of success. Perhaps they're afraid of how their friends and loved ones might react if they have more than them. Or maybe they're afraid they won't be able to repeat their win. Or maybe they're afraid it will be too much work to keep up with. This kind of thinking will get you nowhere - fast.
With limiting beliefs like that, you'll never be motivated, live up to your potential, or really feel happy. The point is, you can't ever get away from playing games, because life is a game and we must learn how to play the game of life.
However, everything that is not about winning is about resistance, which is not just the opposite of winning - it's the opposite of inspiration. You must recognise your resistance for what it is, and be your own guide to get out of it. Winning doesn't always mean being first. Winning means doing better than you've ever done before.